Turn to us for help improving your landscaping.
Are you unhappy with the way your landscaping looks? Do you avoid going out in your yard because you're generally displeased with the way it looks and functions? If you want to make improvements to your yard, you need a professional who can consult with you and enhance the way your yard looks and functions.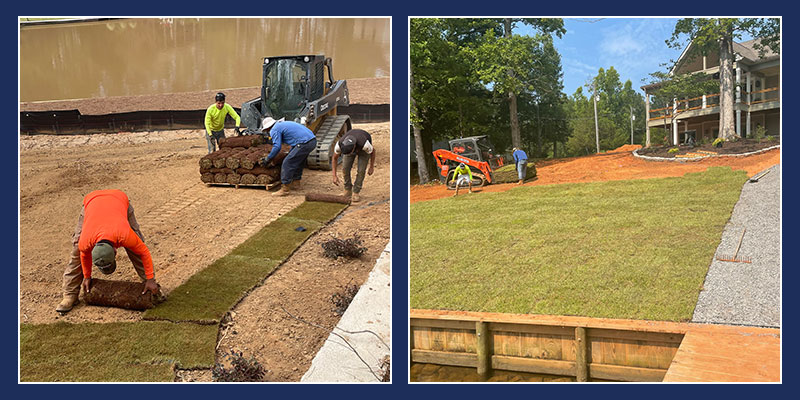 This is where we come in at Oconee Landscape Design. We're a landscaping contractor who serves the Lake Oconee, Georgia area, and we're excited to help you beautify your yard with our solutions. Some of the landscaping services we offer include tree services, hardscaping, irrigation and grading, landscape design, yard maintenance, sod installation, and much, much more. When it comes down to it, we can do it all!
Why should you hire us to work on your landscaping project? For starters, we will listen to you and find out what you want and need from your yard. At that point, we'll be able to determine which solutions will be best and then schedule a time to actually come and do the work. Our team members are friendly, driven, and committed to providing great workmanship and service.
Improve your home's curb appeal and enhance your satisfaction with your landscaping by working with us to improve your front or backyard. To learn more about our landscaping services or to schedule a time for us to come and tackle your landscaping project, get in touch with us today.
---